15th Annual Canadian Holistic Nutrition Conference
Mental Health: Connecting Mind, Body & Spirit
We are delighted to announce that, for the first time in 3 years, we held a LIVE, IN-PERSON conference in Toronto, Ontario, and Calgary, Alberta on Saturday, May 6th, 2023. We also livestreamed the Toronto speakers for people who preferred to watch online.
The annual CHNC is the largest and most well-known holistic nutrition event in Canada. Recordings of our fantastic 2023 speakers are available for purchase now!
As holistic nutrition practitioners we know that true wellness involves a collection of factors. Our bodies, minds and spirits all have critical roles to play in this equation. In recent years there has been growing awareness about how our mental health affects our overall health. That's why the theme of the 2023 Canadian Holistic Nutrition Conference focused on mental health, and how it connects all the different aspects of our wellbeing.
At this conference attendees heard from global experts on a wide variety of topics related to mental health in all areas of mind, body and spirit. Purchase your recordings to hear from all nine speakers today!
Want to take part as an exhibitor or sponsor in 2024?
Let us know by email at [email protected] and we will add you to our announcement list.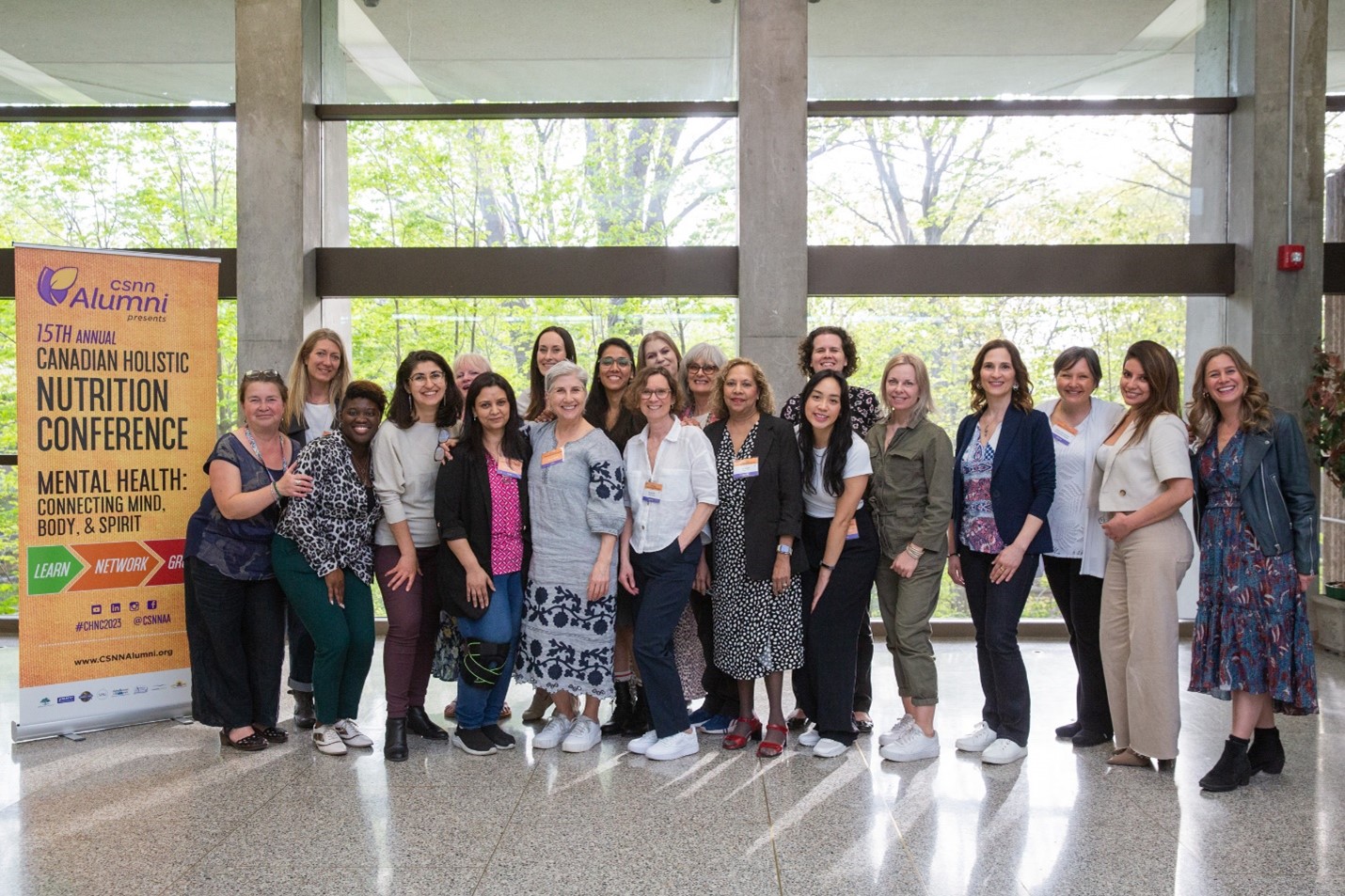 "This was a great day full of amazing speakers, fun and laughter, fabulous gift bags and generous door prizes. I can't wait for next years fun."
– Sharon Hill, AB
"CHNC 2023 was well organized, inspiring, and full of so much amazing information. I joined virtually and all the day went seamlessly, and I felt included and engaged. I will 100% attend CHNC 2024."
– Kelly Ryan, NL
"The CHNC conference is an amazing way to connect with like-minded people in our field and learn from incredibly knowledgeable speakers. Having the conference in person is just what I needed. It is so nice talking to the exhibitors about their healthful products and also getting to know current students and alumni. The conference enhances my belief that Holistic Nutrition Consultants are needed in this world, and I would encourage anyone in the Holistic Nutrition field to attend next year's conference to get connected, excited and inspired!"
– Callie Reidulff, AB
"This was my first time attending a Canadian Holistic Nutrition Conference and it was such a breath of fresh air to be surrounded by a community of like minded people! Everything was exceptional from the speakers and the amount of knowledge shared, the food, the vendors, the free gifts and prizes! This is my second career and I am doing the online distance education program, so it was nice to get a chance to network and physically meet people in the industry!"
– Lacey Stull – student, ON
"Being a recent grad, this was my first conference. I didn't know what to expect as far as content and speakers, but I was blown away by both!"
– Lynda Dowd, AB
"We look forward to attending the nutrition conference every year as we always learn so much from the top notch speakers and connecting with our nutrition family. Keep up the amazing work!"
– Julie and Lynn Daniluk, ON
The Holistic Nutrition Awards are designed to recognize and honour those who have exhibited exceptional work in the Holistic Nutrition Industry within Canada. Finalists are adjudicated by a panel of industry leaders and awards are presented at the annual Canadian Holistic Nutrition Conference.
Participants who have graduated from CSNN and are CSNNAA members in good standing are eligible to participate. All nominees must abide by the CSNN code of ethics.
CHNC2023 Winners