Our members are CSNN grads who are doing amazing things all over the country and this feature celebrates and showcases that! Scroll down to learn more about the businesses R.H.N.s & C.H.N.C.s are creating and running, the people they are helping, and the difference they are making! And if YOU would like to be featured, be sure to get in touch with us at [email protected].
November Member Spotlight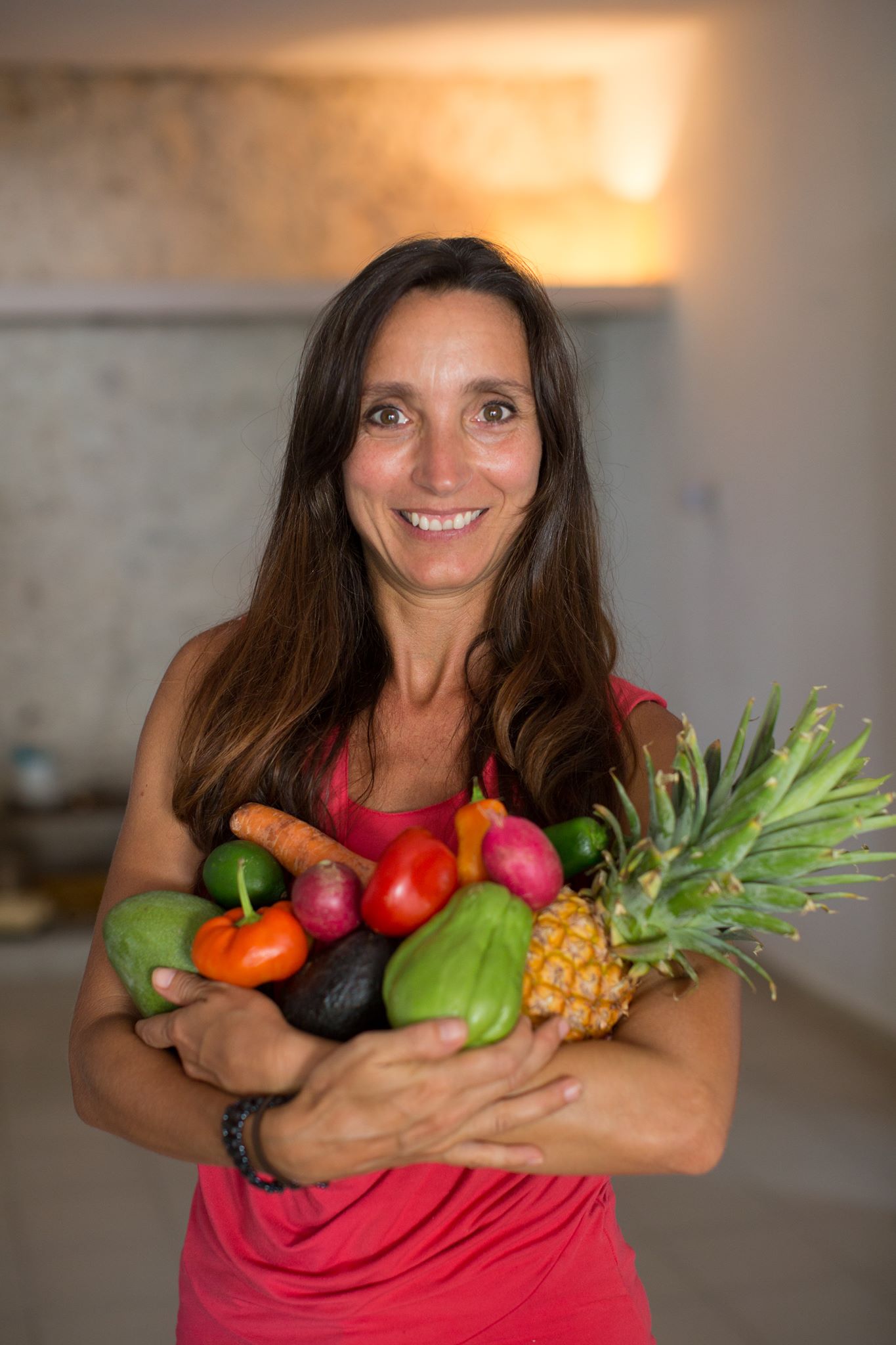 Slow and steady progress via healthy changes to mind, body and spirit is at the very heart of the work Lucia Di Cesare, R.H.N. does in her business Simply Healthy Living.
"My strategy is to teach people and give them the tools necessary to make informed decisions about their health and lifestyle choices. No diets!"
Lucia has been practicing in Ontario for 9 years, helping clients find small, simple steps to improve their diet and lifestyle. She focuses on meal preparation and healthy cooking, and one of the highlights of her career so far has been hosting Wellness Retreats in Mexico.
"After each retreat I receive feedback from clients who comment on some small part they took home from the retreat and how they benefited from that change."
One of the most important things she has learned in her holistic nutrition business journey is not to stress about finding–or getting stuck in–a niche.
"As you begin to practice you will begin to sense where your strengths are, and what moves you the most. It will happen organically, but you need to dip your toes into different things to find your niche. And what I have found is that as I am growing and changing, so is my niche. Therefore, while you may have a niche in mind now, you are not chained to it."
To other holistic nutrition practitioners who are just starting out she offers this advice: "Everyone is unique, do not overwhelm with too much information. Try to incorporate small changes into their already existing daily routine. When asking them to eliminate certain foods, try a gradual process of decreasing and only one or two foods at a time."
What Lucia loves about being a member of CSNNAA?
"The support from the association and the regular webinars to further learning."
Learn more about Lucia and her work at www.simplyhealthyliving.ca
September Member Spotlight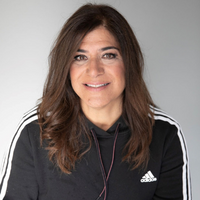 When it comes to nutrition and lifestyle habits that support optimized health a fundamental belief in small, sustainable changes are what fuels Bonnie Wisener, R.H.N.
"In my practice, Shift Nutrition and Wellness, I help women who struggle with daily bloating, constipation, gas and pain resolve their symptoms and regain control of their lives. I assist them in acquiring the information and tools they need to achieve optimal digestive function."
Bonnie has been practicing for about 9 years, and though she is based in Ontario she works with clients around the world. During her time in practice Bonnie has developed a signature process, called the Shift Your Gut Therapy Method and she is proud that 80% of all participants in the program achieve success.
One of the many career highlights that comes to mind for Bonnie is in the form of a lesson she learned from a client. She was working with an 89-year-old retired nurse, helping her resolve chronic and urgent diarrhea.
Bonnie says her client was dependent on supplemental fibre at the time they met, and she wasn't eating a well-balanced diet because so many foods seemed to cause upset. She was deprived of energy, and eager to resolve her issues and return to her relatively active life.
"[Through our work together] she was remarkably successful. Her sense of motivation was inspiring, and taught me that we are never too old to learn how to do things differently, or how to support our body optimally."
Some of the most important things Bonnie has learned through her journey as a wellness practitioner is that "extremes don't work for most people; managing the physiological impact of stress is paramount; and further, our education is only the beginning – I continue to learn through my daily experiences with clients."
To other R.H.N.s or C.H.N.C.s who are just starting out she offers this advice: "You know more than you think you know. We are in an enviable position to help people. Do it. Don't let imposter syndrome hold you back."
What she loves about being a member of CSNNAA?
"I love the connection to this community, and I love that we celebrate each other."
Bonnie was the recipient of the Clinical Excellence Award sponsored by Genestra Brands at the 2023 Canadian Holistic Nutrition Conference.
Find out more about Bonnie and her work at bonniewisener.com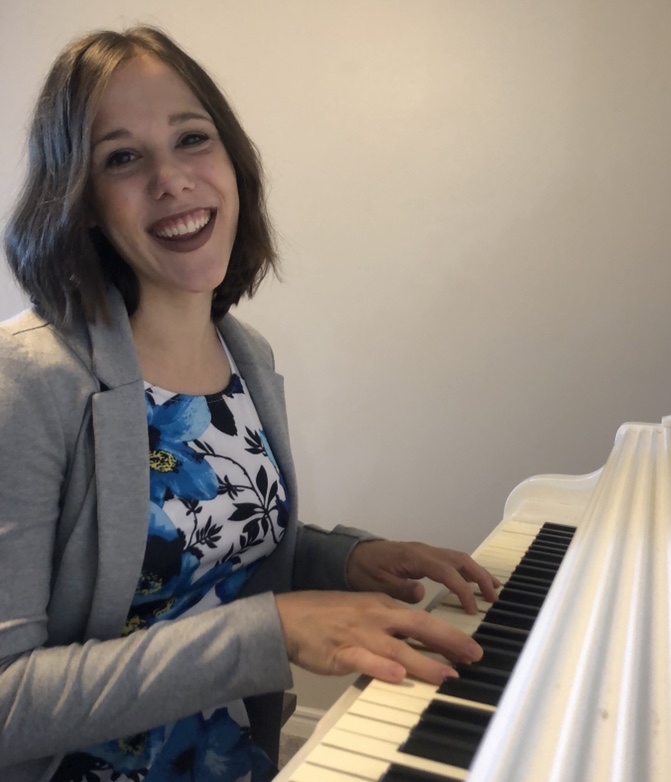 Courtney Harris, R.H.N. has been teaching music since the age of 16. She achieved her Bachelor of Music Therapy in 2018 and in 2022 she graduated from CSNN. In January 2023 she started her business You Are What You Create, which combines her two passions, providing creative arts and nutrition programs for children.
"My business is focused on serving children, primarily ages 5 and up. Our mission is to help children explore their creative interests and encourage healthy body image. Our Growing with Gentle Nutrition program is offered for parents to practice alongside their children."
Courtney practices in Ontario, but offers virtual music lessons all over Canada.
One of the highlights of Courtney's experience working as an R.H.N. so far is bringing nutrition programming into her community and watching children and caregivers work together to foster healthy relationships with food. She is also a new mom, and is excited to involve her daughter in learning about food and nutrition in the future.
Courtney says the most important thing she has learned in her journey as a practitioner is that nutrition is not a black and white topic.
"It is important to help individuals find what works for them physically, mentally, and socially. We need more flexibility and less rigidity when developing nutrition goals!"
Though she hasn't been practicing as an R.H.N. for long she does have some advice to offer others who are starting out on their journey.
"My number one piece of advice would be to find a niche that excites you both professionally and personally. I love working with children because I have seen the value of creative arts and nutrition programs for them professionally, AND I get to witness the benefits right within my own family as I raise my daughter."
What she loves about being a member of CSNNAA?
"I love all the workshops and mentorship hours offered through CSNNAA. As I did my diploma virtually, I really benefit from still expanding my community of R.H.N.s!"
Find out more about Courtney and You Are What You Create at https://www.youarewhatyoucreate.info/.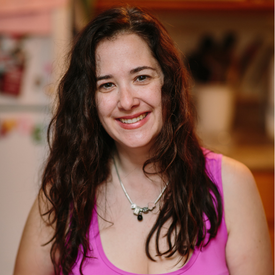 Making families feel like superheroes through healthy choices is what makes Kelly Ryan's work as a holistic wellness practitioner so rewarding. She has been practicing as a C.H.N.C. through her business Nerd Mom Nutrition for the past five years, mostly in Newfoundland, but also across Canada and the U.S.
"I help families level up their health and wellness through live talks, cooking classes and kid's yoga." One of the highlights of her career so far has been hosting her own cooking show on Rogers TV.
"Each week, me and my kids go on an adventure to save something/someone in need using recipes that incorporate real, live, whole foods. It is family friendly, and shows that you can have fun in the kitchen and living a healthy life."
Indeed the connection between fun and healthy choices is one of the most important things Kelly says she has learned in her journey as a wellness practitioner so far.
"So many people find health and wellness—or cooking—stressful and overwhelming (… Are eggs good or bad for me?) But it doesn't have to be that way. I encourage people to just make little changes, and help them see that small choices can make a huge difference. And that above all it's about having fun!"
When asked about a piece of advice she would offer to a C.H.N.C. who is just starting out Kelly says, "You can't expect your clients to eject themselves from their lives. A big part of healthy living is community. I remember when I first started, I had an "all or nothing" mentality. But over time I've realized that teaching your clients to create healthy habits while building in the fun and community sets them up for success."
Something Kelly loves about being a member of CSNNAA?
"I love knowing that there's a community of C.H.N.C.s out there who support each other. I also love attending the Canadian Holistic Nutrition Conference as there is so much knowledge and so much to learn, and having everyone come together is just magical."
Find out more about Kelly and Nerd Mom Nutrition at https://nerdmomnutrition.com/
Bethany's personal journey through postpartum depression and widowhood gave her a mission—to help one mom at a time with healthy nutrition and mindset, including how to pass these lessons on to children at home, thus creating a happier and healthier family life for all involved. And that is the focus of her business, Nutritious & Delicious.
Bethany has been practicing as a C.H.N. since 2013 and she works with clients globally online.
"I am focused on serving moms because I have so much passion for helping other women lead the way with their family's health and wellness long-term. I am living proof of that myself in my own life and wish to inspire as many mothers as I can globally.
"At Nutritious & Delicious we believe a healthy family starts with a healthy parent."
The people Bethany has met along the way are highlights of her career so far.
"I feel incredibly lucky to get to talk to women from all over the world virtually and have listened to so many encouraging and inspiring stories over the years."
She loves showcasing other health professionals and people with stories to share on the Nutritious & Delicious podcast, which has opened many doors to work opportunities and referrals via connections with like-minded individuals.
The most important thing she has learned in her holistic nutrition journey so far is not to undervalue what she has to offer others.
"You have to realize you are qualified enough, and that your services are worthwhile to someone who needs them. You must do the work to find the right people in your circle and don't give up when a few doors close in business."
Bethany used to work as a nurse in the diet and health clinic field. As a C.H.N. she feels now more than ever that she is truly helping people long-term.
"I think what's important is that you value your own wellness experience so that you are able to teach it to others. Your life experience is worthwhile and knowledge is key to helping others who are needing it. This is why being on your self-discovery journey is important too."
A piece of advice she would offer to other C.H.N.C.s who are just getting started would be to find a way to get some practical hours/experience in a field that interests you. For example, working under a naturopath or a functional medicine doctor if you want to get into a clinic setting; investing in some coaching sessions with someone who has successfully built a business from the ground up if you want to start your own business; or working with a holistic chef if you want to serve others in a holistic food-related business.
"All of these ideas can move you in the right direction, see if it's truly something you want to do and help eliminate years of uncertainty and troubleshooting for you. That way you can focus on what you are truly passionate about."
Something Bethany loves about being a member of CSNNAA?
"I love how we inspire others to eat real foods and not promote all the fads that are out in the world making people sicker.
"Getting back to basics and being a member of CSNNAA has changed my life holistically and that of many other friends, family members and clients I have taught over the years to use real, holistic and wholesome foods for the mind and body to improve wellness and longevity."

Find out more about Bethany and her business, Nutritious & Delicious at www.ndelish.com.
November Member Spotlight
Meeting clients where they are is of utmost importance when it comes to success in the holistic wellness field, says Connie Sears. Connie has been working as an R.H.N. in British Columbia and Ontario for six years – which she describes as "six years of sharing the benefits of working with an R.H.N.!"
Connie's niche is digestive health, but she has also branded her business for weight loss, because she has noticed that this is an area where so many people are struggling. "I really love working with people who are ready for change, and helping them keep motivated for long-term change."
One of the highlights of her career as an R.H.N. so far happened just last year.
"I supported a client who had just finished her treatment for breast cancer and had concerns about eating for her future health. It was very rewarding to provide her with a meal plan and lifestyle habits that could keep her young, healthy and living a life full of vitality."
It's key, Connie emphasizes, that we as practitioners recognize that everyone is on a journey, and that you have to meet clients where they are, no matter what that means. "We may want perfection and holistic utopia for our clients BUT they need to be on board if you're going to have success working together. Drop your expectations and figure out how to best support them."
The most valuable piece of advice she feels she has to offer other Holistic Wellness Practitioners who are just starting out is to "set clear and realistic goals for yourself and your business, which includes balance and self care. And also network as much as possible!"
What Connie enjoys about being a member of CSNNAA?
"The two biggest things I LOVE about CSNAA is the Natural Medicines Database to better understand potential contraindications as well the Facebook Alumni page—what FANTASTIC resources!!"
Find out more about Connie and her business, Nutritious Life Consulting at www.nutritiouslife.ca
September Member Spotlight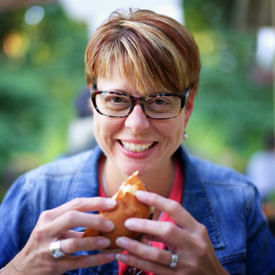 Kelly Aiello
Name of business: HappiHuman
Website: HappiHuman.com
Find all Kelly's online links and social media channels here.
The most important thing Kelly Aiello, R.H.N. has learned as a wellness practitioner over the years is to stick to what you love, and your clientele will find you!
"I'm passionate about mental health and wellness," Kelly says. "That's why I became an R.H.N. in the first place (after my husband suffered a serious brain injury)." Kelly has been working as a wellness practitioner since August 2017, and she has truly found her niche. She serves clients around Canada, but predominantly works in her home province of B.C.
Now she has truly discovered her niche—people who want to improve their brain health, mental clarity, and cognition, as well as those looking to manage anxiety, depression, or post-concussive symptoms naturally. But when she first started out, Kelly accepted any and every client that came through her door.
"I often had to 'go back to the books' to offer the best advice to someone. But once I started targeting my ideal clients, they started to find me. Now, most of my clients come to me through word-of-mouth, struggling with various mental health issues. With each person I work with, I'm privileged to learn something new, strengthening my knowledge base, which allows me to strongly serve even more people."
Kelly has enjoyed many highlights in her career as an R.H.N. so far.
"I am honestly overwhelmed with the support and recognition I have received over the years from my local community as I have been awarded the Kamloops Reader's Choice Award for Top Nutritionist the last three years in a row and have been published in several Good Life magazines produced by Nature's Fare Markets. But I have to say the greatest highlight thus far has been recognition from CSNNAA as the 2021 recipient of the Julie Daniluk Award."
When asked about the advice she would offer to R.H.N.s or C.H.N.s who are just starting out, she says: "You can't manage "everything" in one session. This can be very overwhelming for clients, especially if they have multiple complaints. To enact lasting change, start clients off slowly with a few key recommendations first, then build upon that. Don't expect to teach them everything in one session!"
Kelly's favourite thing about being a member of CSNNAA?
"All the webinars and courses offered on relevant and current topics help me stay on top of new discoveries to deepen my knowledge base."
Find out more about Kelly and her business, HappiHuman at https://linktr.ee/kellyaiello.
Finding ways to be unique and true to herself is of utmost importance to Cindy Spratt, who has been practicing as a Registered Holistic Nutritionist in B.C. (and virtually across Canada and the world) for the past 10 years. In her business Cindy combines the specialties of eating psychology, eating disorder recovery and culinary nutrition, together with holistic nutrition, in a way that expresses who she is and how she wants to help others.
"I work with individuals looking to rebuild a positive relationship with food and body. My goal is always to weave all my specialties together to provide a comprehensive and highly individualized approach for my clients."
Cindy serves women who have a history of dysfunctional eating, moms looking for help with picky eaters and children struggling with autism/ADHD, people with digestive disorders, and those focused on cancer prevention/recovery.
The most important thing she has learned through her journey as a wellness practitioner is "to be true to who I am as a person and not be afraid to be open and vulnerable and accessible—this is how I attract the right clients for me and also get the message out that it's ok to be real, honest, and imperfect."
To other R.H.N.s and C.H.N.s starting out, she offers this advice: Take things one step at a time. Don't worry about how others are doing things, but rather create your practice in a way that really feels true and right for you.
Cindy spends her days working on her website, running successful online courses, cooking classes for kids and adults, and she is excited about her very first retreat, coming up this summer!
What she loves about being a member of CSNNAA?
"I love the community, the support, and the wealth of continuous information sharing – it is invaluable when navigating such a big, and ever-changing field."
Find out more about Cindy and her work at www.cindyspratt.com.
Seanna Thomas has been practicing as a Registered Holistic Nutrition Consultant since 2010. She lives in Ontario, but is helping people all over the country and around the globe since expanding the virtual side of her business.
"I have always been focused on helping Moms and families streamline their nutrition," Seanna says. "Now, with [my business] Hockey Snacks, I help young athletes, teams, coaches, and their families learn to fuel for performance. And I still help busy Moms that feel overwhelmed with mealtimes, and make nutrition easy and convenient!"
The latest highlight of Seanna's career has been a brand partnership with Quaker and Hockey Canada. "I love to work with brands that people recognize," she says. "It's a pleasure helping people integrate realistic and sustainable solutions into their everyday lives."
But the biggest highlights, she continues, come when clients tell her the impact she has on their lives and how much better they feel.
The most important thing Seanna has learned in my journey so far is to delegate things to others.
"I am great at my job, and not great at things like website design and bookkeeping. Reaching out to others for help and letting THEM work in their zone of genius so I can work in mine has been life changing."
One piece of advice she would give to someone starting out as an R.H.N. or C.H.N. is to define who you want to work with, and then launch, even if it's not perfect.
"Many of us procrastinate for way too long, wanting everything to be a certain way. JUST LAUNCH. You can always change it."
One thing she loves about being a member of CSNNAA is the support.
"Having a safe place to ask questions and gather information is incredible, especially when you're starting out."
Find out more about Seanna and her work at www.hockeysnacks.com.
One of the most important things that Jenna has learned in the five years she has been in practice is that it's not always about the food. "The majority of my clients know they should be eating vegetables and drinking more water, but it's why they aren't doing so, that is really key."
Jenna, who works with people in Alberta, BC, Saskatchewan, Manitoba and Ontario, is passionate about helping her clients navigate those whys. And it's through this process, she says, that they find the freedom to live a healthy lifestyle.
Jenna's business focus is emotional eating and body image. She helps women feel at home in their bodies, and in control when they are around food.
"I love helping my clients, and seeing the impact nutrition and mindset coaching has on their lives is so rewarding."
The advice she would give to new CSNN grads is: "Meet every client where they're at. Most of the time, less is more. Allow your client to build small key habits slowly, and over time. Diet overhauls are never successful."
The thing Jenna loves about being a member of CSNNAA is the continued training and supportive webinars each month. Want to check out these webinars? You can do so here.
And find out more about Jenna and her work at www.simplynurtured.ca.
Kristina Mitts
Mind Mood Microbes
www.mindmoodmicrobes.ca
IG: @mind.mood.microbes
Kristina has been in practice since 2018, and she works with clients all over the world. Through her business Mind Mood Microbes she loves helping people with chronic conditions access more energy, less anxiety and more food freedom by harnessing their microbiome. Kristina got started on this path through the process of healing herself from chronic health issues, which is how she developed an appreciation for viewing the human body as "an intricately woven piece of art". Show More