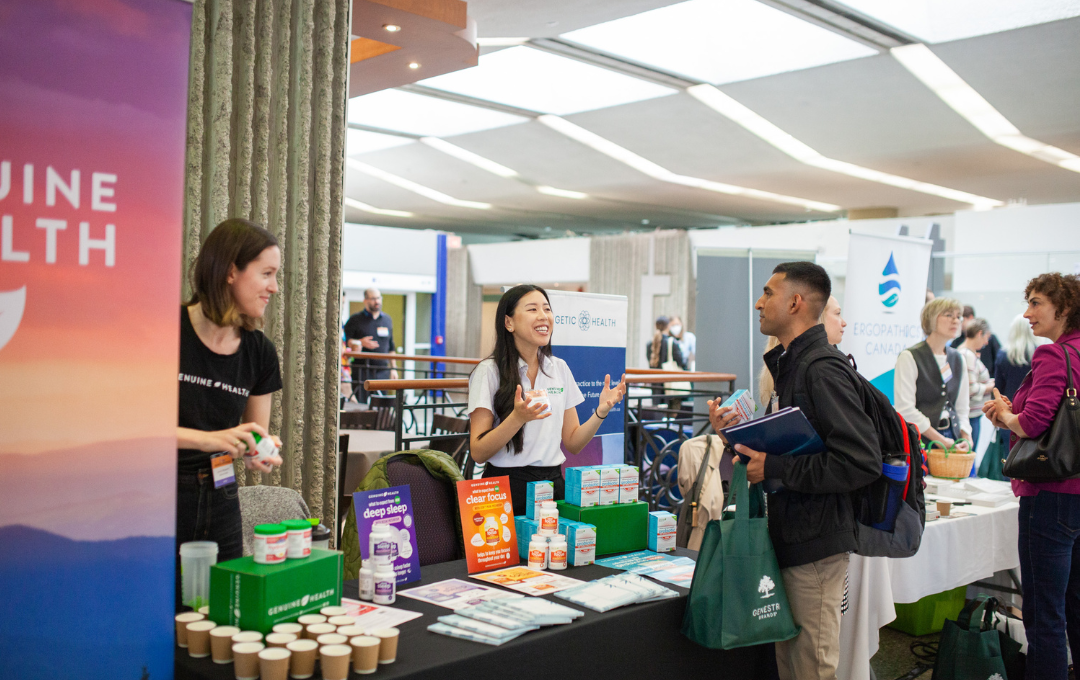 Note! Booth assignment is first-come, first-served and subject to availability. We are expecting a great exhibitor turnout this year, so book early to avoid disappointment.
Participate at CHNC 2024:
16th Annual Canadian Holistic Nutrition Conference
"Nourish Our Future: Explore the Science & Power of Nutrition"
Calgary: Saturday, April 13, 2024
Toronto: Saturday, May 11, 2024
The CHNC is one of the premier events in our industry—it is, in fact, the longest standing, largest and most well known conference for Holistic Wellness Professionals in Canada.
Each year this conference attracts a wide range of Holistic Nutrition Professionals, Naturopathic Doctors, Functional Medicine Doctors, RMTs, Osteopaths and others.
This is a powerful opportunity for you to get in front of the largest holistic nutrition community in Canada.
JOIN US!
Sponsorship and advertising opportunities
When you sponsor the CHNC you promote the success of your brand. This is an opportunity to reach a wide range of wellness professionals. Our ongoing conference marketing efforts offer you promotional opportunities throughout the launch phase of the conference, and well after the event is over. Get all the details by downloading the appropriate form below: